Welcome to Constable Country Medical Practice
Our team of healthcare professionals and additional clinicians offer a number of clinics and services to promote good health and wellbeing whatever your medical condition. This may include services offered by the Midwife, Podiatrist or Acupuncture and Chinese herbal medicine Doctor.
We hope you enjoy having a look around the site and familiarising yourself with some of the online features such as ordering a repeat prescription. Whatever your thoughts, be sure to let us know via our feedback function. Comments and suggestions are always a great way of helping us continue to enhance the way we look after you.
We strongly encourage our patients to kindly use "E-Consult" for routine or non-urgent matters instead of telephone as far as possible; click on the link opposite to access the service.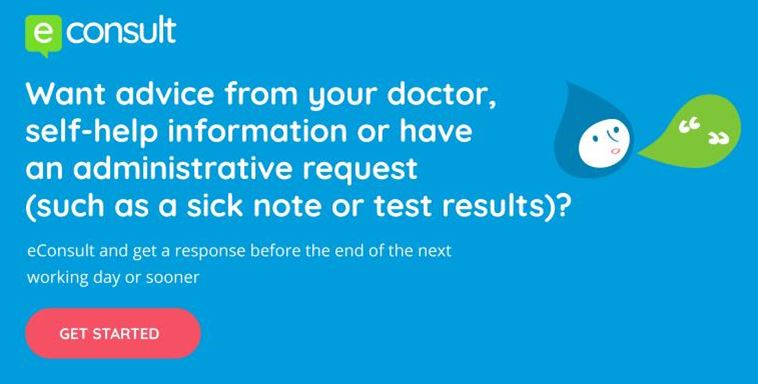 Keep up to date with the latest practice news